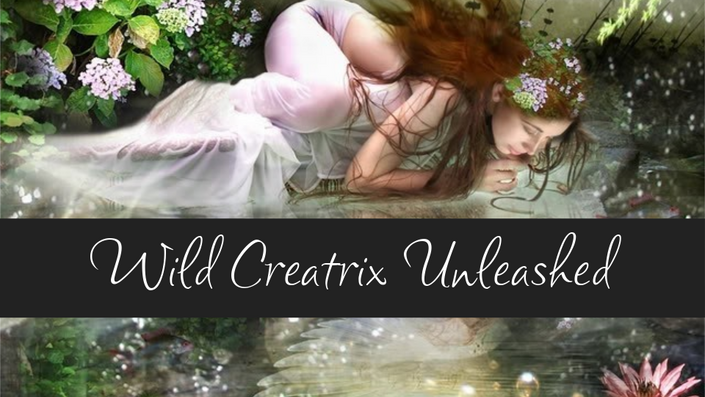 Wild Creatrix Unleashed (Writing Circle)
Free Your Creative Essence, Activate Your Self-Expression, Grow Your Inner Circle
There's great wisdom in looking within and even greater wisdom in connecting with a circle who does the same. It amplifies your power and the breath and depth of possibility.

Conventional wisdom says that you are the "average of the 5 people you spend the most time with." I don't know if that always applies, and I'm sure there are exceptions, but I DO know that your circle impacts your ability to see yourself clearly and can either support or hinder your movement in the world.
If you are ready to . . .
Expand your self-awareness
Practice self-reflection
Make room for self-discovery
Step into self-actualization
You are in the right place! I have hosted circles for about 15 years. I know that my growth and my increased ability to move about the world unleashed and self-expressed is a direct result of leading and participating in women's writing circles.
Writing is a magical practice. Visualization is a manifestation practice. Combine those two and you've got rocket fuel for transformation! That's the invitation, darlings! It's simple AND powerful.

Paula D'Andrea, ReSet Expert, on the Transformational Experience of Writing Circles . . .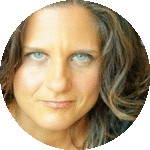 About 5 years ago as I was transitioning my career, my mentor invited me to join her writing circle. had no idea what to expect... I had never shared my writing. Even though it was uncomfortable at first, I took the leap. This cherished community gave me the best support I had ever gotten. The experience allowed me to share my thoughts, feelings and voice. It put me in my power, and I am forever grateful for it. I'm still in this writing circle. You are going to love Adela, AND how much creativity, inner wisdom and energy you will have by the end of it . Come and join us for this transformational experience!
BENEFITS AND POWER OF A CIRCLE

I've been doing this dance for a while. A delightful colleague and gal pal, Julie Jordan Scott, introduced me to the power and pleasure of a circle of writing women. I'm paying it forward. Here's what I have experienced from a women's writing circle and what you can expect from participating:
Clarification and Certainty of Your Innate Gifts, Talents and Abilities
Increased Power to Perceive Your Vision and Shape Your World
Access to Your 'No Doubt' Inner Wisdom and Kick-Ass Creatrix
Consistent Creative Insights and Embodied Self-Expression
Deep Listening and Delightful Self-Awareness
Connection to Cosmolicious Creatives and Co-Creative Projects
I am NOT a big fan of rules. I prefer a scaffolding that can shift as needed. This is the program in its initial concept. I'm open to how it may evolve.
I AM a big fan of creative collaboration. I have big dreams for this community. I am going to start small. Let's meet in a weekly circle. Let's vision, write, connect, contribute. Let's energize you and your visions into being.
Krista Moore, Writer, Speaker, Healer, on the Magic of Unleashing Your Essence . . .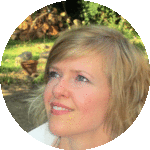 In 2010, I was going through a BIG transformation in my emotional and spiritual body after experiencing a shift in my career and home life. I needed a safe place to both express and develop what was going on within. Adela's Conscious community of writers and change agents was the perfect match for my unfolding career as an evolutionary woman, writer and facilitator of transformational groups worldwide. Being in the circle was like a warm hug from above. Adela's voice was pure magic as she transported us with her energy shifts, and helped us delve in to our own inner essence in the magical creational process of putting words to our thoughts and feelings . I have always been a writer, but like many, mostly a 'lone wolf' of inner creation. Being a part of a circle was life-changing, and my gifts grew as I shared them . My voice became my own, and the support, synergy and surprises took us higher than we could on our own . I highly encourage you to join the sacred writing circle and unleash your essence.

HERE'S HOW IT WORKS
The format of the program is a circle: shared power, ownership, contribution. We'll unleash your Wild Creatrix through exploration on the themes listed below in the curriculum.
Here's the program in a nutshell:

WEEKLY CIRCLE. We will all lead the circles. I will provide a guideline for guidance for those that may want it. I'll even have writing prompts available. Or, you can use your own style and content. But, there is a scaffolding, things we do on each call.
VISION CIRCLE (1st Wed): We'll use the monthly themes to focus on our individual and collective vision as a circle. I will lead these primarily. I might co-lead with a guest (I have some amazing buddies in this playground.) You can also co-lead with me. (Sign up to co-lead on the Monthly Vision Circle calendar.)
WRITING CIRCLE. The rest of the month we'll meet weekly for 1 hour. We'll take turns leading the calls. Depending on the size of the circle this means we get to write on 2-3 writing prompts. Reading your writing is suggested but not required. (Sign up to lead on the Monthly Writing Circle Calendar.) (The format of this circle may change when the group grows.)
PRIVATE GROUP. Here's where we will circle up when we're not on a call. This is where I'll share about additional ways to unleash your Wild Creatrix: post meeting time reminders, you'll post your writing, connect, support, brainstorm, share resources, etc. Right now this lives on Facebook but I am looking to change to a different platform.
This is a rich playground to tap into your creative source and access the amplified energy of an aligned intentional circle.
Angela Barnes, Author of Heart Spoken Words and Founder of 90-pound heavyweight, on the Power of a Sacred Circle . . .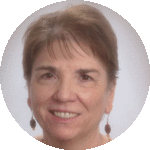 In 2009 - at a time before what I now know was an adrenal shut down with many, many issues that nearly immobilized and traumatized me - I met Adela Rubio by way of the internet - something very new to me at the time. She was offering a free online course. I signed up. I slowly stumbled into writing with a small group of women in her community. They called it a writing circle. It is - but it's so much more. I find in this group a circle of love, acceptance, encouragement or just a witness to my words - and my words find me during the time of space and connection. So, my invitation is that you too sample the power of a circle. My writing circle is partnering on this project. You'll get to experience how we bring our own voice. Some have called this a sacred connection. I call it an opportunity to find more of who you are.
TOPICS FOR EXPLORATION

We will be exploring the intersection and relationship between the two topics each month. From decades of hosting and participating in writing circles, and collaborative adventures, I've noticed that these particular topics unleash the Wild Creatrix. I AM a Wild Creatrix! I have an infinite flow of ideas and I also launch my creations on a regular basis into the world. I invite you to this delightful and glorious playground.
Here are the topic explorations for each month:
JAN - PLACE & POWER
FEB - SURRENDER & SELF EXPRESSION
MAR - CHANGE & CHOICE
APR - CONVERSATION & CLARITY
MAY - FOCUS & FERVOR
JUN - PLAY & PARADOX
JUL - FLOW & RHYTHM
AUG - FIERCENESS & FLEXIBILITY
SEP - SENSITIVITY & STILLNESS
OCT - DARKNESS & DIVINE FEMININE
NOV - GRATITUDE & GRACE
DEC - WISDOM & WONDER
Ellen Newhouse, Author and Healer, on Support for Creative and Spiritual Growth . . .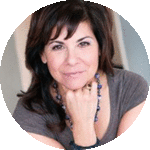 These circles have been so valuable to me, to be a part of amazing, deep women who get it and get me ! I would recommend them for any woman and/or man who wants to learn more about themselves and who want to be supported in their creative and spiritual growth ! I love Adela's way of supporting so effortlessly, always leading with a sense of humor and depth!
Course Curriculum
7-Day Wild Creatrix Adventure
Available in days
days after you enroll
Welcome!
Available in days
days after you enroll
JAN: Place and Power
Available in days
days after you enroll
Teresa O'Neill, Coach, on the Value of Being Seen . . .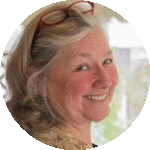 I look forward to your writing circles every time you hold space for one. I have been willing to jump in over the years and I feel a constant in this place when life around me swirls and changes. The writing circle is very sacred to me. Something about feeling into the energetic space and being held and also holding others in our sacred seeing and being. Adela, you are so very committed to this circle and your own writing practice. I love reading your invitations and e-mails. Your hosting of the live calls is spacious and so inviting. Thank You.

Teresa O'Neill, Coach

WE BEGIN SHORTLY
Access to my Wild Creatrix Community is available on a monthly or yearly basis. A 3-month minimum is suggested in order to reap the circle benefits. Both plans are subscription prices to lock in the preferred-pricing.
I'm very excited to see how this year unfolds creatively for each one of you and for our circle!
May the circle fire
warm your heart
stir your essence
awaken your being


Let's play!
Adela
Your Instructor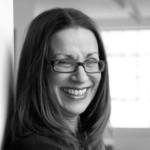 Adela Rubio is a Writer and Virtual Event Host. She creates experiences that spark your creative essence and unleash your innate Wild Creatrix. She's been an entrepreneur for 18 years and a life-long writer.
Adela is a natural connector and energizer. An ex-techie in Corporate America, she loves to share her digital marketing know-how. She regularly shares her expertise on growing you and your business with collaboration and community.
Adela has hosted and produced over 25 virtual events and programs, with hundreds of partners and thousands of participants, for the sheer joy of sharing her creative essence and eliciting yours.
Frequently Asked Questions
When does the course start and finish?
The Circle starts in January and ends in December! However, you can jump in at any point and join the circle. The topics are evergreen for a Wild Creatrix. Perfect timing is always at play!
How long do I have access to the course?
How does lifetime access sound? After enrolling, you have unlimited access to this course for as long as you like - across any and all devices you own.
What if I am unhappy with the course?
We would never want you to be unhappy! If you are unsatisfied with your purchase, contact us in the first 30 days and we will give you a full refund.